Dr. Roger Sheinkin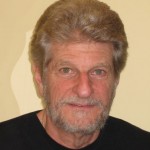 Dr. Roger Sheinkin was born, raised and educated in New York, earning his degree in dentistry at NYU. He volunteered to serve our country in the United States Army as a captain in the Dental Corps for two years. After his honorable discharge, he went into private practice in Collingswood where he has treated thousands of patients since 1971.
He is a Fellow of the American Endodontic Society and is a member of the American Dental Association, New Jersey Dental Association, Southern (NJ) Dental Society and Philadelphia County Dental Society. He has been published in the American Endodontic Society Journal, and wrote and appeared in the Public Affairs 4-Part Series on New Jersey Cable Television Network.
He was chosen as a "Top-Rated Dentist" in the Delaware Valley Consumers' Checkbook, selected as a "Top Dentist of South Jersey" by South Jersey Magazine's, and acclaimed in " Top Dentist" list.
Dr. Sheinkin is also an accomplished pianist. He attended the Juilliard School of Music where he studied piano and music theory. He has performed frequently at the Ritz Theater in Oaklyn and can also be heard as the pianist for the M'kor Shalom Choir in Cherry Hill.
He lives in Cinnaminson with his wife, Ellen. They are the parents of two sons, Brian and Marc, and have two grandsons, Max and Flynn.
Dr. Lowell Sheinkin
Dr. Lowell Sheinkin attended Brooklyn College and received his DDS degree at New York University College of Dentistry after early acceptance.
He served as a captain in the US Army with a tour of duty in Vietnam.
Dr. Sheinkin also attended the Juilliard School of Music studying jazz piano.
When not practicing dentistry he enjoys leisure time at the beach, theater with his wife, Lynn and playing piano.